After almost four weeks in the beautiful Far North of New Zealand it was time to say goodbye yesterday.
The Far North, especially the KariKari Peninsular, Ahipara and Taupo Bay, have long been special places to me. With both coasts so close and several harbours, there are always good conditions for something somewhere. I've come up here with a group of friends for years and have so many amazing memories of kitesurfing and surfing sessions, climbing up dunes, driving along 90 mile beach searching for the best breaks and big potluck dinners in the evenings. And I made a lot more new memories this time around.
Having spent time up here in the past means I know some areas pretty well - like the Karikari peninsular where I spend a lot to time on this trip. We've had lost of wind and with massive Tokerau beach in the east, Maitai Bay and Puheke beach in the north and Rangiputa Harbour in the west, you can kite up here in almost all wind directions. I don't think I've ever kited this many days in a row before :)
The other reason I spent a lot of time here is friends :) I spent Christmas with old and new friends at the Arizone Kitecamp (great place if you want to learn to kitesurf) and got to spend time with more friends over New Years.
And it's also really beautiful, so why would you not want to be here :)
Karikari Peninsular Highlights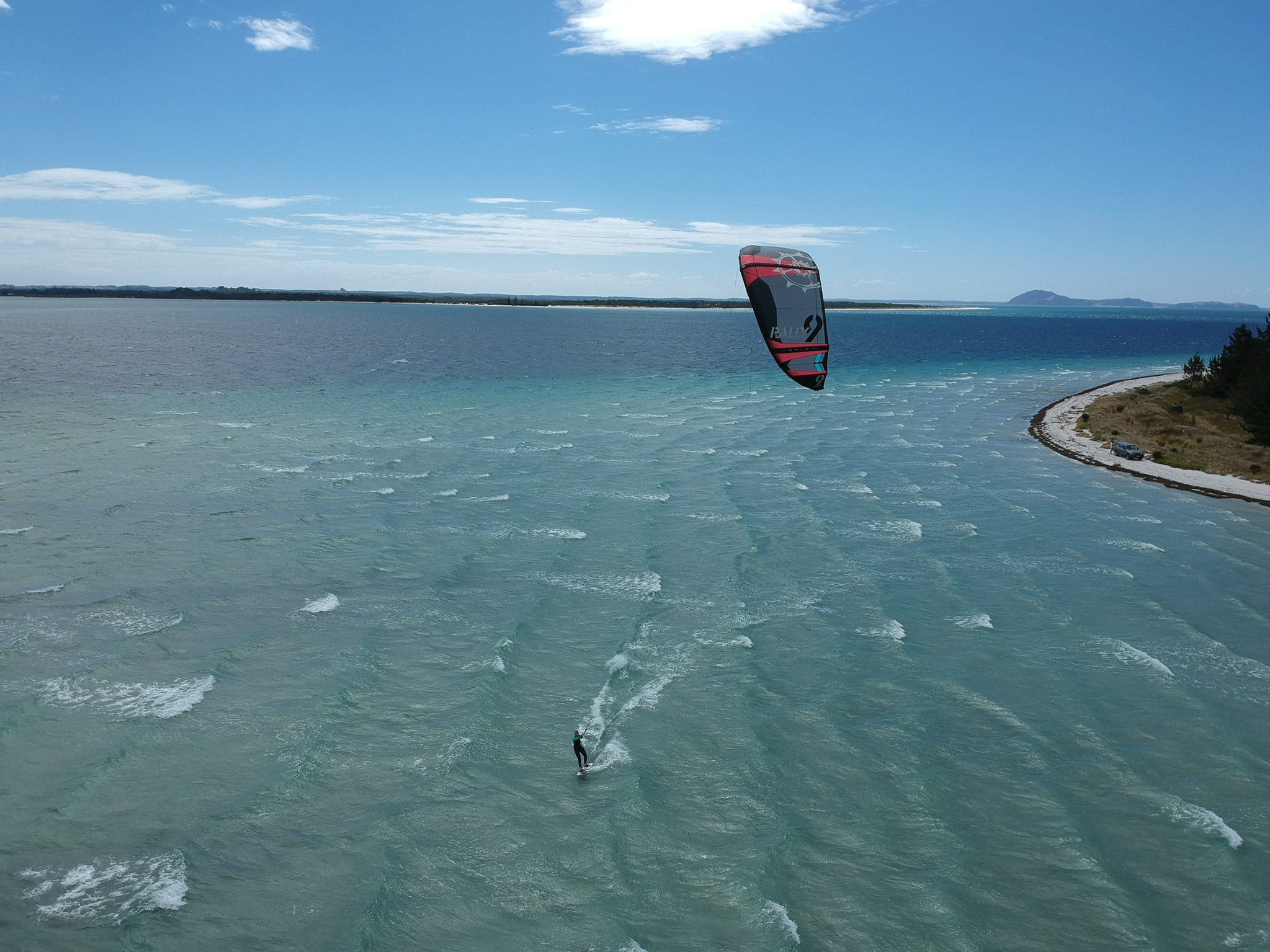 But it's also been really great to have time to explore other areas that I had not been to - or not for a very long time.
Spirit Bay
I went all the way up to the northern most area of New Zealand, something I hadn't done for over 6 years. I finally made it to Spirit Bay which had been on my list of places to visit for a long time. Spirit Bay is one of the northern most beach of New Zealand and considered a sacred place in Māori culture. According to local legend, it is the location where spirits of the dead gather to depart from this world to travel to their ancestral home from a large old pōhutukawa tree above the bay. It was definitely worth the long and dumpy gravel road to get there - STUNNING!
Te Paki Sand Dunes
I also finally made it to the Te Paki Giant sand dunes. I can't believe I had never been here before. The dunes stretch over an area that's about 10km long and 1km wide and are up to 150m high. A beautiful and kind of surreal view!
My time in the Far North has also been a great mix of spending time with friends, meeting some new people and solo-adventures.
The Far North has long been a special place to me and these past four weeks have made it even more special. It's been great to explore some new places but it also made me realise how many more amazing places there are to discover. So I'm pretty sure I'll be back soon :)
For now, I've started to make my way south. I'm in the Bay of Islands right now and heading to Whangarei tomorrow for an appointment. I'm then planning to spend a few days along the coast around Whangarei Heads or south of Whangarei - all depending on the weather. Right now, we have another front coming through with lots or rain and very gusty wind (not ideal for kiting). Hopefully it'll be better soon :)